Orange County Jail Inmate Search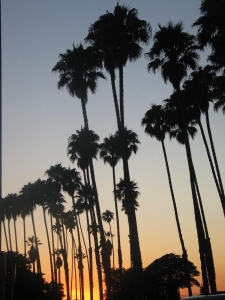 Orange County Sheriff's Department (OJC)
Central Jail Complex (Men & Women)
550 N. Flower St.
Santa Ana , CA – 92703
Phone: 714 647-4666
This is the main jail in Orange County administrated by the Orange County Sheriff's Department also known as CJX. It is also the largest jail in Orange County.
Santa Ana Women's Jail
Santa Ana Police Department
60 Civic Center Plaza
Santa Ana, CA – 92701-4010
Phone: 714-245-8100
Theo Lacy Jail Facility
501 City Dr. South
Orange, CA – 92868
Phone: 714 647-4666
James A. Musick Jail Facility
13502 Musick Road
Irvine, CA – 92618
Phone: 949 855-2612
Anaheim Jail
425 S. Harbor Blvd.
Anaheim, CA – 92805
Phone: 714 765-1900
Buena Park Jail
6650 Beach Blvd.
Buena Park , CA – 90620
Phone: 714 562-3939
Brea Jail
Brea Police Department
1 Civic Center Circle
Brea, CA 92821
Costa Mesa Jail
99 Fair Dr.
Costa Mesa , CA – 92626-6535
Phone: 714 754-5113
Cypress Jail
5275 Orange Ave
Cypress, CA – 90630
Phone: 714 229-6652
Fullerton Jail
237 W. Commonwealth
Fullerton, CA – 92832
Phone: 714 738-6722
Huntington Beach Jail
2000 Main St.
Huntington Beach, CA – 92648
Phone: 714 536-5691
La Palma Jail
7792 Walker St.
La Palma , CA – 90623-1770
Phone: 714 523-4552
Laguna Beach Jail
505 Forest Ave.
Laguna Beach, CA – 92651
Phone: 949 497-0701
Newport Beach Jail
870 Santa Barbara Dr.
Newport Beach , CA – 92660
Phone: 949-644-3672
Trust our Orange County Bail Service To Provide:
Around-the-clock professional guidance.

 T

here will never be any cost to you for inmate, arrest or after-hours bail information
We never charge an annual premium or additional fees or taxes. You never have to worry about having pay twice with our company.
Personalized Service. A licensed bondsman can come to you.
In court appearances. We can assist our clients in court whenever necessary. There is never an additional cost for this service.
Flexible payment plans, including a selection of payment options, such as Visa, Master Card, Amex (American Express) and Discover.
Open communication. Let us know what works best for you and we'll do our best to make that happen, anytime, 24 hours a day. Our word is bond.
Call toll-free, 24 hours at 855-414-2245.