About Us
Adventure Bail Bonds is committed to providing the fastest, most professional jail release for our clients and their families.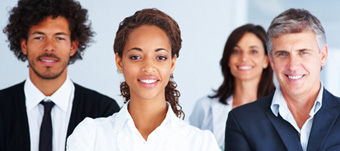 Whether it's 2:00 AM or Christmas morning, our team of professionals are here to offer advise regarding bail with care and privacy. We have years of experience helping people in the most stressful situations. Call us to find out why choosing Adventure Bail Bonds can make all the difference to you.
Our Team
Nuri March
Owner/Licenced Agent
Nuri March has several years of experience as a licensed, professional bail bondsman. He made an easy transition from the real estate world after graduating with his Bachelor's degree in Business and Information Technology. Call Nuri directly for assistance with any bond in the State of California.
Robin Sandoval-March
Licensed Agent
Robin Sandoval-March has several years of training and experience as a licensed, California Bondsman. She holds a B.S. in Business Management and writes a weekly blog addressing the bail industry and various charges in California. She's available 24/365 to assist you with your bail bond needs.
Licensed, California Agents
We have a network of California bondsmen ready to assist us from Calexico to Cool. Just give us a call.
Licensed By The California Department of Insurance
License #1G40998 and License #1844890
Our Services
We offer California bail bonds for all charges, Felonies, Misdemeanors, Infractions and more. We understand you may never have had to go through this process, which is why we offer patience, guidance and understanding.
Costs
We will meet and beat any locally advertised price! We add no additional charges or fees when you work with us, nor do we charge interest if you choose to finance your bail bond. Our goal is to help you get your friend or loved one out of jail as fast as possible, not to put financial stress on families. For clients who are interested in financing the cost of a bail bond, we have several flexible payment plans that are designed to fit a variety of budgets. Regardless of how you choose to pay, we never include any additional fees, charges or interest.
Satisfied Clients
We've worked hard to gain the trust of our clients. Our team of professional, licensed agents work directly, step-by-step through the bail process with each and every client we personally work with.
See why our clients are so happy and relieved to have found us. We're a family who understands the criminal justice system and will fight to help you get through any confusion or frustration, and help your family member or friend get out of jail faster. Anytime. Any jail. Any court. Adventure Bail Bonds.