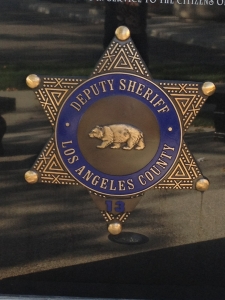 Officers with the Los Angeles County Sheriff's department have announced that last year, homicides were at the lowest rate since 1970, and that there were fewer violent crimes in general than in 2013. As a matter of fact, violent crime in Los Angeles County has decreased a total of 20.7% since 2009. Sheriff Jim McDonnell attributes the decline in violent crime to the wise use of technology, as well as the partnership between the Sheriff's department and the community.
McDonnell, LA County's sheriff, is new to the job after taking over from Lee Baca, who stepped down last year. Over the previous sheriff's reign, the department had been in the news for a number of reasons; not all of which were good ones. McDonnell ran for the position with a campaign that pledged to "restore shine to the badge," and is undoubtedly pleased to be able to announce that his deputies have been able to continue the downward trend in violent crime in the areas they patrol.
As part of his campaign promise, Sheriff McDonnell pledged to work with the community to not only solve crimes that had already been committed, but to help find ways to reduce the occurrence of crime altogether. One such case is that of Santa Clarita, where big-box retailers meet with SCV Sheriff Station officials every few months to discuss the number of thefts that have been committed and strategies designed to bring that number down.
According to Captain Roosevelt Johnson, 30 big-box retailers met with sheriff's station deputies recently, with the next meeting slated for early March. Captain Johnson's goal is to reduce property crime in the SCV by 5% a year.