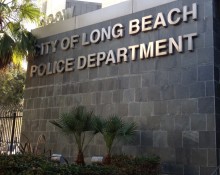 Long Beach Bail Bonds
If you've landed on this page because a friend or loved one has been arrested and taken into custody in Long Beach, CA., then you've probably got a lot of questions. Let a friendly, knowledgeable bail bondsman from our staff help put your mind at ease and get your friend or loved one out of custody as soon as possible.
The city of Long Beach, is located in the South Bay region of Los Angeles County and is the 7th largest city in the state. It is home to the second busiest container port in the United States and one of the largest shipping ports in the world.
If you want to speak immediately with a local bail bondsman about Long Beach bail bonds, feel free to give us a call any time of day or night at 310-782-BAIL (2245) or toll-free at 855-414-BAIL (2245). Times like this can be stressful, but dealing with us never is.
Long Beach Police Station and Jail Information
Long Beach Police Station
400 W. Broadway
Long Beach, CA 90802
Phone 562-570-7260
24 Hour Long Beach Jail Bail Bond Info 310-782-BAIL (2245)
LASD Inmate Locator
Long Beach Jail
100 Long Beach Blvd.
Long Beach, CA 90802
Inmate Info: 562-570-7260
Individuals arrested in the area are taken to the Long Beach police station to undergo booking and processing. Once complete, they will either be held at the jail, be via additional options for release, or transferred to one of the downtown Los Angeles jails.
Men are usually transferred to Twin Towers Correctional Facility while women will be taken to the Lynwood Jail. When transfer occurs, it will often add an additional 24 hours to their time in custody as they are "processed in" at the new facility. This additional time in custody can often be avoided if the bail bond process has begun quickly enough.
Booking and Processing
Upon being arrested, an arrestee's first stop will always be the local police or sheriff's station to undergo booking and processing. This is the procedure in which fingerprints and photographs are taken, and a national background check is conducted. Once complete, bail will be set for eligible inmates and they will be eligible for release should a bail bond be obtained.
Almost every arrestee is going to wind up being eligible for bail, with a few exceptions. Those who are deemed to be a possible threat to society, should they be freed, will be ineligible for bail, as well as those who are a "flight risk."
The Cost of a Bail Bond
We will meet and beat any locally advertised price! We add no additional charges or fees when you work with us, nor do we charge interest if you choose to finance your bail bond. Our goal is to help you get your friend or loved one out of jail as fast as possible, not to put financial stress on families. For clients who are interested in financing the cost of a bail bond, we have several flexible payment plans that are designed to fit a variety of budgets. Regardless of how you choose to pay, we never include any additional fees, charges or interest.
Bail by Fax or Email
Finding out that a friend or loved one has been arrested can be extremely stressful, and we are committed to making the bail bond process as easy as possible for you. We can meet with you at your home or office, at the jail, or complete the entire bail bond application process from start to finish via phone, fax or email. What works best for you will always work best for us.
If you would like to speak with a bail bondsman immediately about Long Beach bail bonds, call us any time 24/7 at 310-782-BAIL (2245) or toll-free at 855-414-BAIL (2245).
Our local, licensed agents have been in the bail bond industry for years and are more than capable of answering all of your questions and getting the bail bond process begun with you as quickly as possible.