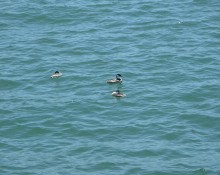 Marina Del Rey Bail Bonds
If you've landed on this page because a friend or loved one has been arrested and taken into custody in Marina Del Rey, and you're looking to get them out of jail quickly, then you've come to the right place. Our local bail professionals are available any time of day or night to answer your questions and get the bail bond application process started as soon as possible.
Marina Del Rey is located in Los Angeles County's South Bay area, south east of Venice and north of Playa Del Rey. It's home to the largest man-made small craft harbor in the world, with 19 marinas providing areas for over 5,300 boats.
If you'd like to speak with a South Bay bail bondsman right now, give us a call at 310-782-BAIL (2245), or toll-free at 855-414-BAIL (2245). We're here to take care of you 24/7.
Marina Del Rey Police Station and Jail Information
Marina Del Rey Station Jail
13581 Fiji Way
Marina Del Rey, Ca 90392
Station – 310-482-6000
24 Hour Marina Del Rey Bail Bond Information 310-782-2245
LASD Inmate Locator
Marina Del Rey's law enforcement needs are met by the Los Angeles County Sheriff's Department. When someone is arrested, deputies will take them to the Marina Del Rey Station to undergo booking and processing. This is the procedure in which fingerprints are recorded, photographs are taken and a national background check is conducted. Once complete, bail will be set and a bail bond may be obtained.
When a bail bond is posted quickly, it's possible to have an inmate released directly from the station. However, if they remain there too long without the bail bond process having been started, they will likely be transferred to Twin Towers Correctional Facility (in the case of men) or the Lynwood Jail (in the case of women).
What is a Bail Bond?
A bail bond is also known as a "surety bond." It basically offers financial incentive to the court in order to secure an inmate's release pending their court date. For instance, if a judge sets a person's bail at $5,000, he's basically saying that in order for that person to be released from jail, the court will need to hold $5,000 to ensure the individual shows up to their court date.
If the individual appears for all of their court dates, regardless of whether or not he or she is taken into custody afterward, the bail amount will be refunded to the bail bondsman. If the inmate does not show up for court, though, the full amount of bail will be forfeited to the court.
Why Use a Bail Bondsman?
When bail is set, it's almost always going to be expensive. Not everyone has cash like this just lying around that they can give to the court in order to secure a friend or loved one's release. When you use a bail bondsman, you do not have to pay the full amount of bail to the court in order to secure their release.
The fee paid to a bail bondsman is not refundable, regardless of whether or not the defendant goes to jail after their court date. However, if he or she does not meet their court obligations, then the signer of the bail bond will be responsible for paying the full amount of the bail originally set.

The Bail Bond Process
Obtaining a bail bond is probably a lot easier than you'd expect. It begins by giving us a call and providing us with some information on the inmate so that we can locate him or her within the system. Once this has been done, and their eligibility for bail has been verified, you just need to fill out a short, simple bail bond application form and the indemnitor agreement. Once this has been done, we will dispatch one of our agents to the jail and your friend or loved one will be released shortly thereafter.
Thanks to modern technology, it's possible to complete the bail bond application process via fax or email without ever having to leave your home or office.
 If you would like additional information regarding Marina Del Rey bail bonds, please feel free to call us any time. A friendly, knowledgeable bail bondsman is available 7 days a week, 365 days a year to take your call and quickly answer any and all of your questions. We can be reached at 310-782-BAIL (2245) or toll-free at 855-414-BAIL (2245).