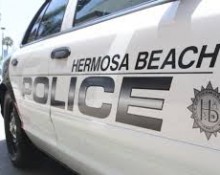 Hermosa Beach Bail Bonds
If someone you know has been arrested and taken into custody in Hermosa Beach, it's probably safe to assume you've got a lot of questions; after all, that's why you're here, right?
At Adventure Bail Bonds, a licensed, friendly bail bondsman is available to take your call and answer any and all of your questions. If you'd like to get the bail bond application process started immediately, we can do that, too.
Hermosa Beach is one of the three beach cities in Los Angeles County's South Bay region. It is bordered by Manhattan Beach to the north and Redondo Beach to the south east.
To speak with a local bail bondsman in Hermosa Beach, call us any time of day or night at 310-782-BAIL (2245) or toll-free at 855-414-BAIL (2245).
Hermosa Beach Police Station and Jail Information
Hermosa Beach Police Department
540 Pier Ave.
Hermosa Beach, CA 90254
Business Phone 310-318-0301
Dispatch 310-524-2750
24 Hour Hermosa Beach Bail Bond Info 310-782-2245
LASD Inmate Information
Read more about the Hermosa Beach Station Jail
The Hermosa Beach police station jail is very small, with room for only 20 or so inmates at a time. As such, when inmates are brought to the station for booking and processing, they stand a good chance to be transferred to one of the larger downtown Los Angeles jails, such as Twin Towers for men, or the Lynwood Jail for women.
When transfer does occur, an inmate may expect to spend an additional 24 hours, at least, in custody. It can be possible to avoid this transfer altogether if the bail bond application process is begun quickly enough.
How Bail is Set
When someone is arrested, they are typically taken immediately to the police station to undergo the procedure known as booking and processing. This is when fingerprints are recorded, photographs are taken and a national background check is conducted.
Once complete, bail is set as per the LA County Bail Schedule for those who are eligible – and most people are. Those who find themselves ineligible for bail are usually offenders deemed too dangerous to allow the possibility of release, or those who have failed to appear to court.
Paying for a Bail Bond
The majority of our clients choose to pay with debit/credit cards (we accept Master Card, Visa, American Express and Discover) though we also accept cash, business or personal checks, money orders, bank account transfers and money wire.
We will meet and beat any locally advertised price! We add no additional charges or fees when you work with us, nor do we charge interest if you choose to finance your bail bond. Our goal is to help you get your friend or loved one out of jail as fast as possible, not to put financial stress on families. For clients who are interested in financing the cost of a bail bond, we have several flexible payment plans that are designed to fit a variety of budgets. Regardless of how you choose to pay, we never include any additional fees, charges or interest.
If you'd like more information about Hermosa Beach Bail Bonds, call and speak with a live, local agent any time. We know that times like this can be stressful, and we endeavor to make this experience as easy as possible. We can be reached 24/7 at 310-782-BAIL (2245) or toll-free at 855-414-BAIL (2245).