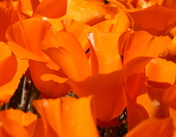 Local Lancaster Bail Bonds
Do you know someone who has been arrested and taken into custody in Lancaster, California? If so, you've probably got a lot of questions. Finding out a friend or loved one has been arrested can be both scary and incredibly stressful. If you're looking to get them out of jail as soon as possible, you're in the right place.
Our consultations are always free of cost, and we're happy to provide you with the information you require.
A local, licensed, professional bail bondsman is available right now to take your call. Our local offices operate 24 hours a day, 365 days a year. If you've got questions, we've got the answers you're looking for. Call today at 661-260-BAIL (2245).
Lancaster Sheriff Station and Jail Information
Lancaster Sheriff Station
501 W. Lancaster Blvd.
Lancaster, California 93534
Station Phone 661-948-8466
24 Hour Lancaster Sheriff Station Bail Bond Info 661-260-2245
LASD Inmate Locator
The City of Lancaster contracts with the Los Angeles County Sheriff's Department for its law enforcement needs. The Los Angeles Sheriff's deputies that operate out of Lancaster also provide law enforcement services for the cities of Quartz Hill, Antelope Acres, and Lake Los Angeles. All in all, these deputies cover over 600 square miles of Southern California and 190,000 residents.
Inmates taken to the Lancaster Sheriff Station Jail must undergo the procedure known as booking and processing. This is where fingerprints and photographs are taken and a national background check is conducted. Once complete, bail will be set and an inmate will be eligible for release via bail bond, or sometimes one of a few other options for release.
If a bail bond is not obtained quickly, the inmate will likely be transferred to one of the larger jails in downtown Los Angeles such as Twin Towers, Men's Central Jail or the Lynwood Jail (for women). When this transfer occurs, at least 24 hours will be added to the inmate's time in custody due to these incredibly busy facilities. In order to try and avoid this transfer, it is best to get the bail bond process started as quickly as possible.
The Bail Bond Process
It all begins by giving us a call and providing the full name, birth date and date and time of arrest of the inmate. We will use this information to locate him or her within the system and verify their eligibility for bail. Once this has been done, it will be time to fill out the bail bond application forms. They're short, simple, and can be filled out with relative ease. However, if you have an questions, we are more than happy to walk you through the forms step-by-step. After all the i's are dotted and the t's are crossed, we will dispatch one of our agents to the jail and your friend or loved one will be released a few hours later.
If you are unable to meet with us in person, the entire process described above can be completed via phone, fax or email. It is of paramount importance to us that this process be as easy and stress-free as possible for you.
The Cost of a Bail Bond
We will meet and beat any locally advertised price! We add no additional charges or fees when you work with us, nor do we charge interest if you choose to finance your bail bond. Our goal is to help you get your friend or loved one out of jail as fast as possible, not to put financial stress on families. For clients who are interested in financing the cost of a bail bond, we have several flexible payment plans that are designed to fit a variety of budgets. Regardless of how you choose to pay, we never include any additional fees, charges or interest.
Payment Options
We accept a variety of payment options including major debit/credit cards (Visa, Master Card, American Express and Discover) as well as cash, checks (business or personal), money orders, bank account transfer and money wire.
If you have additional questions or concerns regarding Lancaster bail bonds, or if you'd like to get the bail bond process started immediately, give us a call today at 661-260-BAIL (2245). We know this can be an incredibly stressful time for you, and we're here to help in any way that we can.