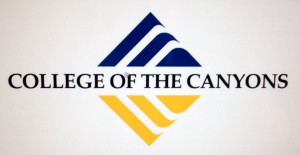 College of The Canyons Bail Bonds
If someone you know or love has been arrested and taken into custody at College of the Canyons, in Santa Clarita we can help! Our local staff is dedicated to providing fast, friendly service to our clients and customers in the Santa Clarita Valley.
College of the Canyons, located on Rockwell Canyon Road in Valencia is one of several colleges in the Santa Clarita Valley. It's a two-year school, has campuses in Valencia and Canyon Country, and it's highly regarded as one of the premier community colleges in Southern California.
Regardless of its reputation as an institute of higher learning, crimes do occasionally occur on campus.
If you'd like to speak immediately with a licensed, local bail bondsman in Santa Clarita, call us any time 24/7 at 661-260-BAIL (2245) or toll-free 855-414-2245.
Santa Clarita Sheriff Station and Jail Information
Santa Clarita Sheriff Station
26201 Golden Valley Road
Santa Clarita, CA 91350
Station/Jail: (661) 260-4000
24 Hour College of the Canyons Bail Bond Info 661-260-2245
LASD Inmate Locator
The Santa Clarita Valley Sheriff Station regularly stations deputies at the college. They monitor the parking lot, provide a visible presence on campus to deter crime, and also offer a 24-hour escort service for students going to and from the school.
There aren't many arrests that occur on campus at College of the Canyons, but those who do find themselves in custody will be transported to the SCV Sheriff Station to undergo booking and processing.
Once this is complete, bail will be set and the arrestee will be eligible for release via bail bond. If no bail bond has been obtained (usually) within 24 hours, the inmate will be eligible for transfer to one of the larger jails in downtown Los Angeles like Twin Towers Correctional Facility or the Lynwood Jail (if the inmate is a female).
When inmates are transferred, they must be "processed in" at the larger facility and this will often add at least 24 hours to their time in custody.
The Bail Bond Process
Being informed that a friend or loved one is in jail can be stressful – obtaining a bail bond isn't. When you call and speak with our licensed, professional bail agents, it will help to expedite the process by having the full name, birth date and date and time of arrest of the inmate available before hand. If you don't have all of this information, don't worry, we can still help you out.
Our bail agents will use this information to locate your friend or loved one within the system and verify their eligibility for bail. Once this has been completed, it will take just minutes for you to fill out a few quick, simple bail bond application forms.
If you have any questions about the forms, we will be more than happy to take all the time necessary to fully answer your questions and guide you through the process step-by- step. You can also meet with us at our local office 24 hours a day. We're just right across the street from the Santa Clarita Station Jail!
Once the bail bond application forms and indemnitor agreements have been signed, we will dispatch an agent to the jail and your friend or loved one will be released a few hours later.
We're happy to meet with you anywhere you feel most comfortable, whether it's at your office, our local office, or directly at the jail. If you're not in the area but still want to complete the bail bond process, we can complete the entire thing from start to finish with you via phone, fax or email.
The Cost of a Bail Bond
We will meet and beat any locally advertised price! We add no additional charges or fees when you work with us, nor do we charge interest if you choose to finance your bail bond. Our goal is to help you get your friend or loved one out of jail as fast as possible, not to put financial stress on families. For clients who are interested in financing the cost of a bail bond, we have several flexible payment plans that are designed to fit a variety of budgets. Regardless of how you choose to pay, we never include any additional fees, charges or interest.
If you require additional information regarding College of the Canyons Bail Bonds, please feel free to give us a call any time of day or night, 365 days a year at 661-260-BAIL (2245). We're committed to being here when you need us most.